Are you a mindful traveller who cares about sustainable fashion? Consider Udaipur, a Rajasthan city noted for its vivid textiles and skilful artisans. We'll take you on a journey through Udaipur's sustainable fashion sector, where you can support local artists and find one-of-a-kind, eco-friendly apparel and accessories. Embrace ethical fashion while exploring this wonderful city's rich cultural legacy!
Explore the Markets:
Begin your sustainable fashion experience by immersing yourself in Udaipur's busy markets. Discover traditional textiles, handwoven fabrics, and complex needlework at Bapu Bazaar, Hathi Pol, and Shilpgram. Explore the narrow passageways, connect with local merchants, and find a variety of sustainable apparel alternatives, including beautifully crafted sarees, kurtas, and scarves. Remember to bargain with dignity and promote fair trade practices.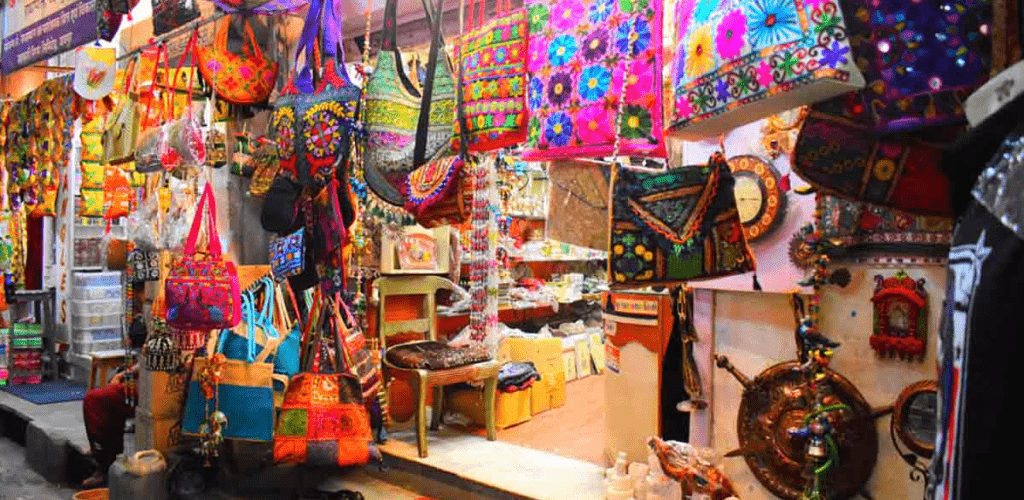 Visit Artisan Cooperatives:
Various artisan cooperatives in Udaipur encourage sustainable and ethical fashion practices. The Sadhna Women's Cooperative is an organisation where local women manufacture wonderful handwoven textiles using ancient techniques. Visit their workshop, observe the skilled process of block printing, tie-dyeing, and embroidery, and directly support the artists by purchasing their environmentally friendly creations. It's a win-win situation for both fashionistas and the local community!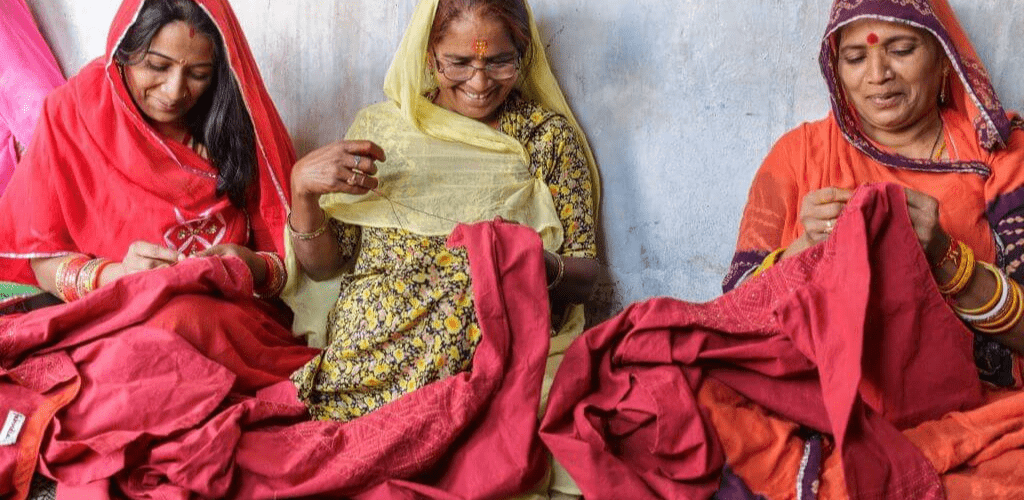 Learn Batik Printing:
Get your hands dirty and learn the art of batik printing, a traditional dying technique that creates one-of-a-kind patterns and motifs on the fabric. Several workshops in Udaipur provide programmes in which you can manufacture your sustainable fashion items. Learn about natural dyes, try wax-resist techniques, and leave with a one-of-a-kind item that represents your particular flair while supporting sustainable artistry.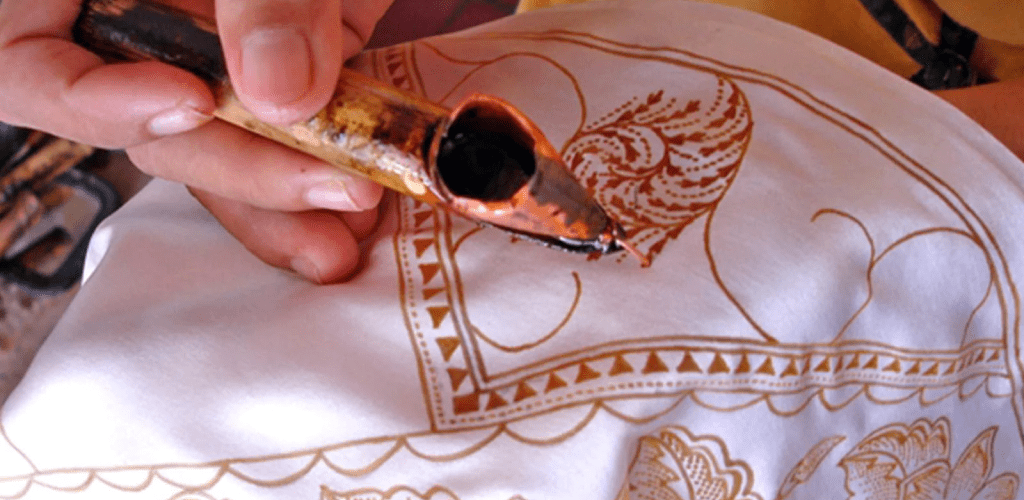 Upcycle and Recycle:
Use your imagination to make attractive accessories by upcycling and recycling textiles. Attend classes to learn how to reuse old fabrics, turn vintage saris into contemporary skirts or outfits, or make spectacular jewellery from repurposed materials. These courses teach valuable skills and promote sustainable fashion practises by giving discarded things new life.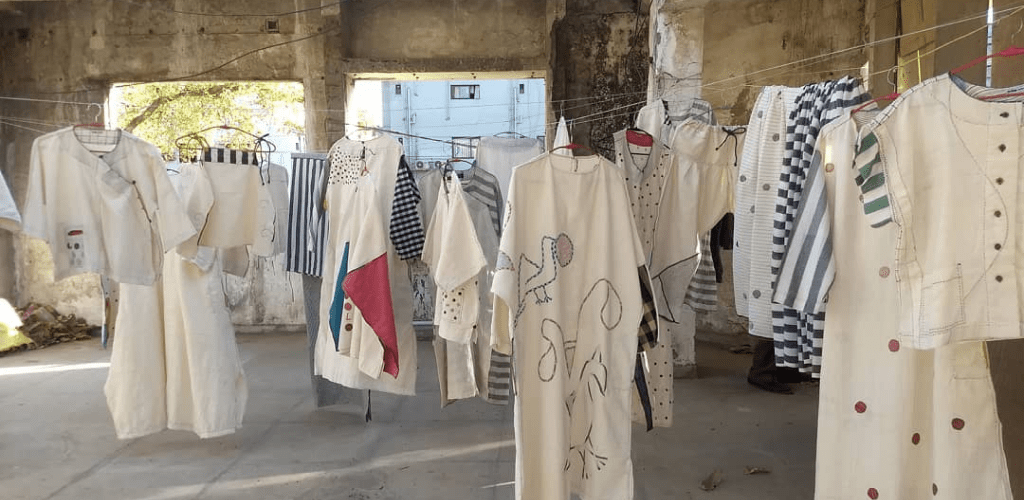 Support Fair Trade Boutiques:
Udaipur has various fair trade boutiques that curate sustainable apparel selections from local artists. Visit stores like Shreenath Craft Creations and Soma Shop, which provide eco-friendly apparel, accessories, and home decor goods created using fair trade practices. By shopping at these businesses, you are directly supporting artists' livelihoods and helping preserve traditional craftsmanship.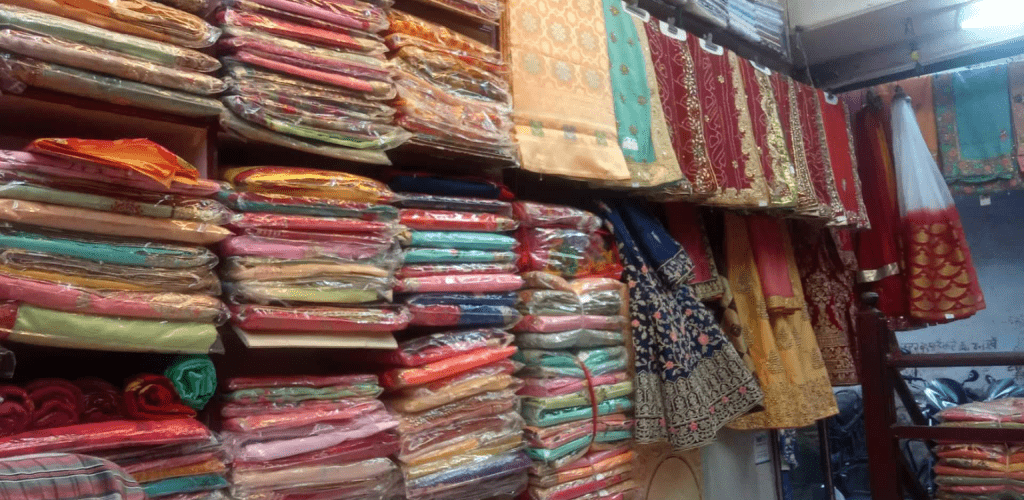 As you pack your bags for Udaipur, remember to leave room for tangible items and the rich experiences and heartfelt memories this city promises. In this journey of sustainable fashion exploration, your home base can be as authentic as your travels. Strumfrei's hostels offer the comfort, affordability, and genuine local touch to make your Udaipur exploration unforgettable. Here's to mindful travels and extraordinary discoveries in Udaipur!
Explore Udaipur The stunning city of lakes awaits you! With the hostel just next to the Pichola lake, you are sure to be transported into a fairytale the moment you enter the city, with Sturmfrei.