At Sturmfrei, we believe in the power of community and the evolution of self through empowering travel experiences. We invite passionate travel enthusiasts like you to join us at "Jungle by sturmfrei" not just for now but as a forever member of our pack. Let's create the wonders of a lifetime together!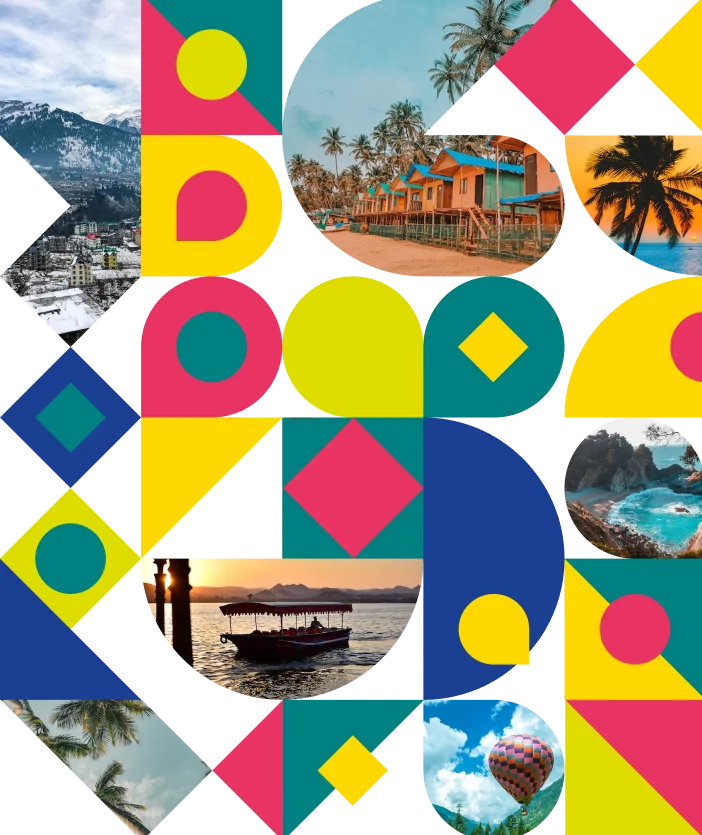 Nomads, hustlers, seekers, or anybody in between – we have spaces to suit your needs. As you venture out to explore yourself, know that you can always find us.

Experience a fusion of art, music, and culture at Jungle by sturmfrei's events. Join us for unforgettable full moon parties, daily yoga sessions, and more.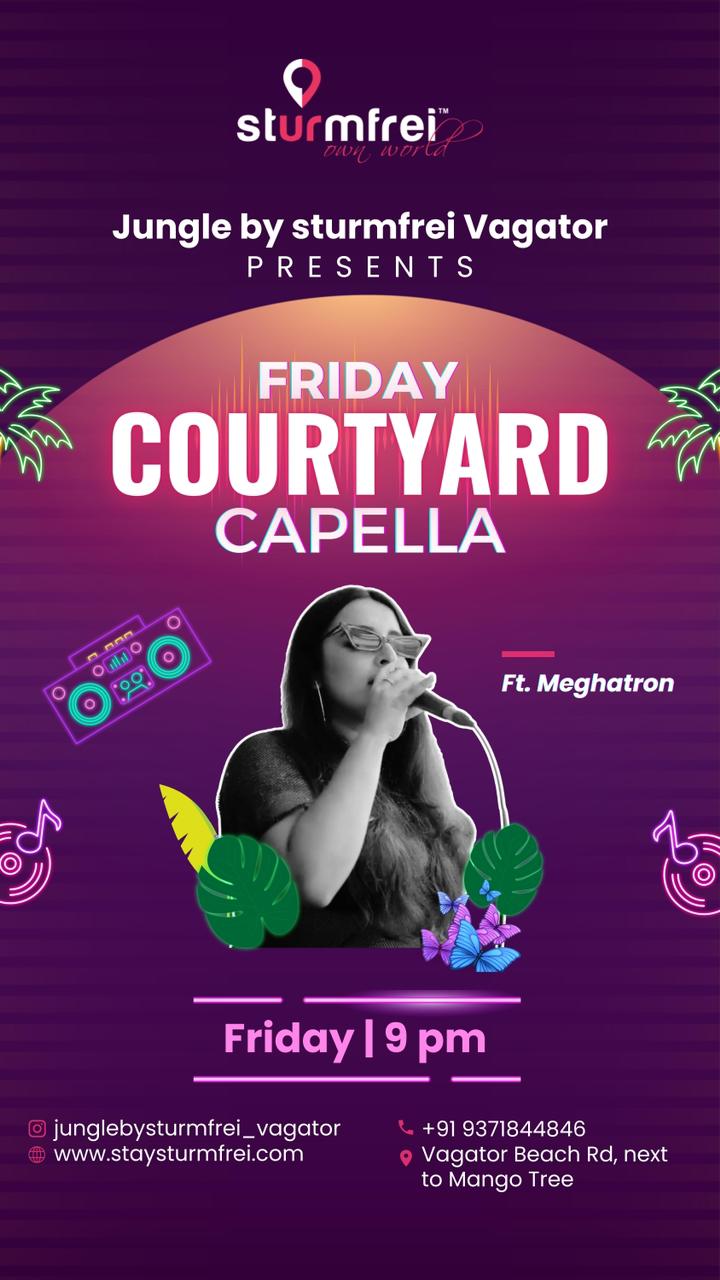 Friday Courtyard Capella
6th October 9:00PM onwards JBS Vagator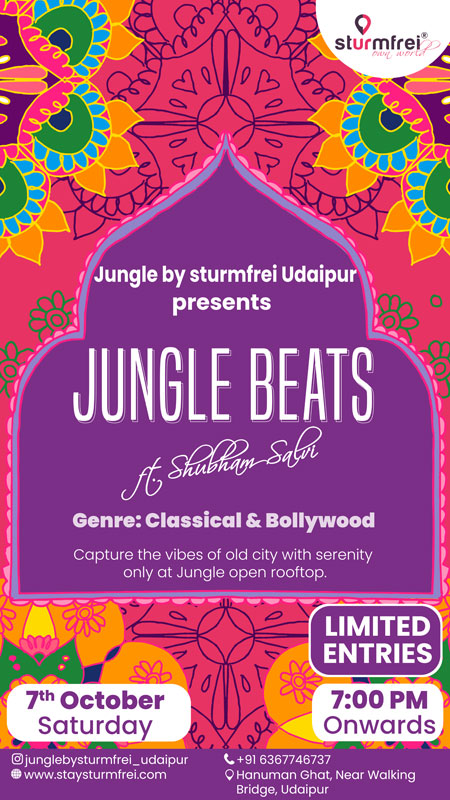 Saturday Jungle Beats
7th October 7:00PM onwards JBS Udaipur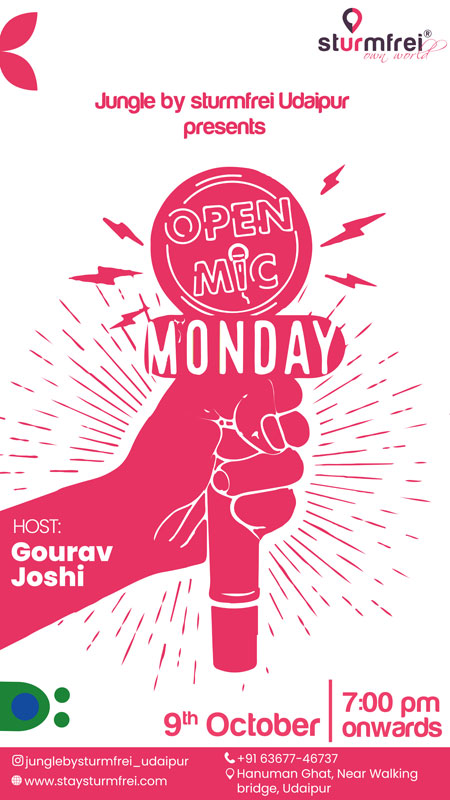 Monday Open Mic
9th October 7:00PM onwards JBS Udaipur

Hear it from those who lived it! 
Good Hospitality!!! Indeed they were very helpful in case of any assistance, such has rented bike, and they will help you to arrange for the taxi at the doorstep of hostel with affordable price of staying.. someone who doesn't like a noisy and crowded places you can choice this hostel and its very convenient to walk to the beach which will take hardly 5min to walk. Thank you for Tamil who assisted us throughout our journey.Any one who is first time visitor to goa. Its one of the best place to be.
Very good hostel. Good staff and rooms. Also nice spot to work if you're into workcation. Lots of bars and restaurants within walking distance. They also have inhouse bar and regular events in the evenings. Overall, a great place to stay if you're workationing. Keep up the good work
Everything is amazing; the staff, the place and the location (just 1 min from the beach). We had an amazing time within a friendly environment. 100% recommended
I had the most amazing time here! Its right next to the beach and the people are extremely loving. Can't wait to spend another week here. Will be back soon! Met some awesome people while I was here too.
Had an amazing stay, great vibe, great hosts. You stay here one things for sure, you'll meet interesting people, have an awesome experience and many stories to tell. What more do you want PS: You'll have a warm welcome every time you enter the hostel by the group of puppies
I stayed here for three days; You feel at home here because of the humble and helpful team of the hostel. All over, they are paying close attention to cleaning and hygiene. The rooftop view from this accommodation is the finest. The energy is so positive and calming,here. I've previously been in three hostels close to Pichola Lake, but this one has the nicest rooftop view.
Unlike other hostels this property offers the party vibes which we here for and the peace which you need the next day to recover all the staff especially dheeraj we exceptional and fell short in nothing
Great hostel with very friendly and helpful staff! Highly recommend! A+++++
Simply the best .. this was one of the best trips till date.. We were a group of 4 girls stayed for 6Days/5nights . It was a dorm we stayed in which was very neat and clean. Hostel is 1 min away from the beach which is the best part 🤩.Each bed has its own locker so our belongings were safe.
I visited this place in June right two to three days before monsoon season. Why choose this place? Aha! Several reasons, the place is closer to beach through a shortcut. The terrace has a beautiful view and nice sitting arrangements. Also, I had amazing breakfast everyday sitting on the terrace enjoying the breeze and the view
best place I have stayed in goa so far, room was so clean, spacious and comfortable. great vibe at the hostel with cool rooftop communal area - some serious jungle vibes. I highly recommend!
Undoubtedly one of the most well maintained, organised and fun places to stay in Goa. What makes this place even better is the welcoming vibe the people give you. Shoutout to Tamil, Sammy and Luna who make sure solo travellers never feel left out and feel included ❤️-
Stayed with girlfriends in this wonderful and fun hostel!!! Cheerful and responsive host! Sometimes there are parties for their own) Class!!-
Came back to this hostel for this year's gokarna trip and what was already an amazing hostel has transformed into something spectacular! The ambience has been elevated to be more zen like and is very welcoming
The people there was very friendly and helpful. They also showed me some beautiful spots that I wouldn't have find alone. Rooms was clean, own kitchen and I felt very good in this hostel. I was a bit sad to leave and if I'm back in Gokarna I know where my place to stay is. Thanks for everything🙏
This place has an amazing vibe & good people. The host is the best, he makes you feel like it's home & is a good entertainer. Also guides you treks and best places to visit. I honestly loved the stay I didn't realise how the time passed. Definitely would recommend for solo travelers, too much fun. To go to the beach you can trek a little which I think is the best. It might not have sea view but was a peaceful place to stay & value for money.
I had a great time here. The staff were extremely helpful and friendly. They even took us around to see some of the beaches. The dorms and beds were clean and hygienic. The home cooked lunches were amazing. I would highly recommend Jungle by Sturmfei
The best experience I had in India . I am from Belgium and I have been traveling in 49 countries : This is one of the best hostel , everything is perfect from A to Z.
Amazing place ,mesmerising view, can say best view than all the other hostels. it was an amazing experience staying here staff was always there to help us with everything specially Ayush made our stay memorable I will highly recommend jungle if you are looking for hostel in Udaipur
The best place to vibe in Manali. The people here are so so good... Just fell in love with this place. <3


Explore a world of opportunities, connections and discoveries. We are thrilled to welcome you!