Are you a seasoned gastronome on the lookout for your next culinary adventure? Or you're a frugal foodie who believes that good food needn't cost a fortune. Well, fasten your taste buds and prepare to dive fork-first into the culinary paradise of Palolem, Goa. This tropical wonderland offers a smorgasbord of flavourful delights that promise to tantalise your palate without terrorising your wallet. 
The Cultural Panorama of Vagator
Hello fellow travellers! Today, we journey to Vagator, a mesmerising seaside gem tucked away in Goa, India. As an enthusiast backpacker, you're likely drawn to the vibrant tapestry of local traditions. With its captivating cultural festivals, Vagator offers you the perfect platform to dive into the soul of the Goan culture.
1. Shigmo Festival: A Cultural Extravaganza
Held in March, the Shigmo festival offers a delightful cocktail of vivid colours, charming folk dances like 'Ghode Modni' and 'Fugdi', and grand parades showcasing intriguing mythological scenes. As a cherry on top, the 'Shigmotsav' food served during this festival adds a delectable culinary dimension to the experience.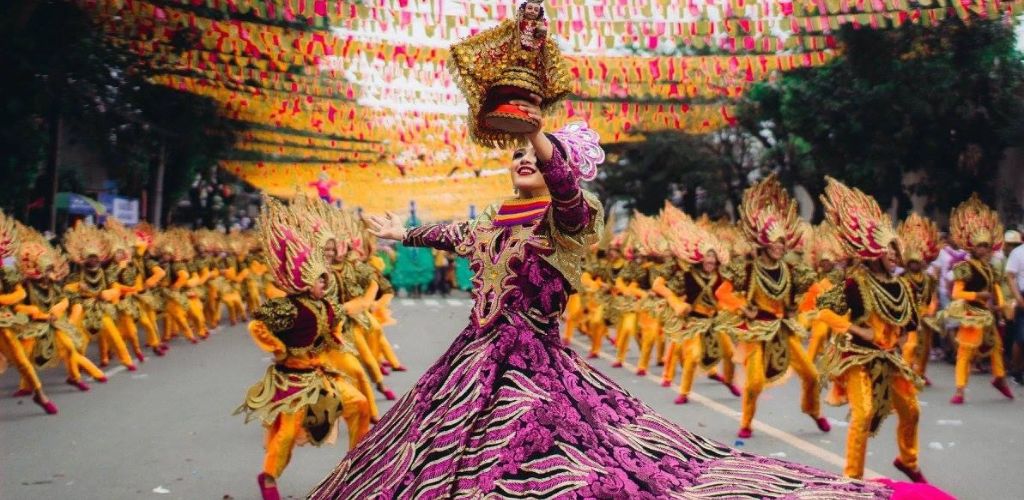 2. Sao Joao Festival: A Unique Celebration
Sao Joao, celebrated in June, stands out amongst the festivals of Goa. Honouring St John the Baptist, the festival fills the Vagator air with joyous music, boat festivals, and distinctive traditions, including locals adorning colourful floral crowns and joyously leaping into wells.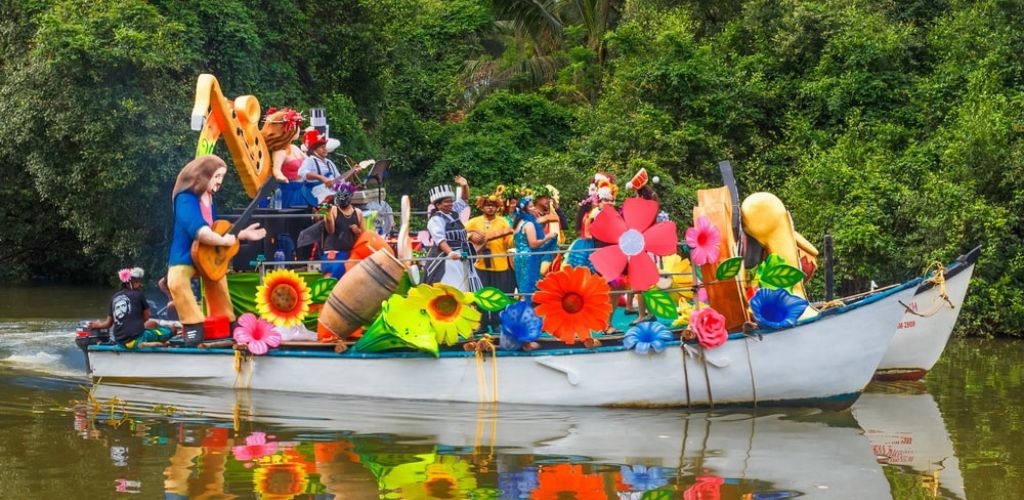 3. Goa Carnival: The Vibrant Parade
In February, the lively vibes of the Goa Carnival ripple across the state, engulfing Vagator in its festive fervour. Surrender to the rhythm of the high-spirited parade, vibrant floats, and the unique tradition of the 'red-and-black dance'.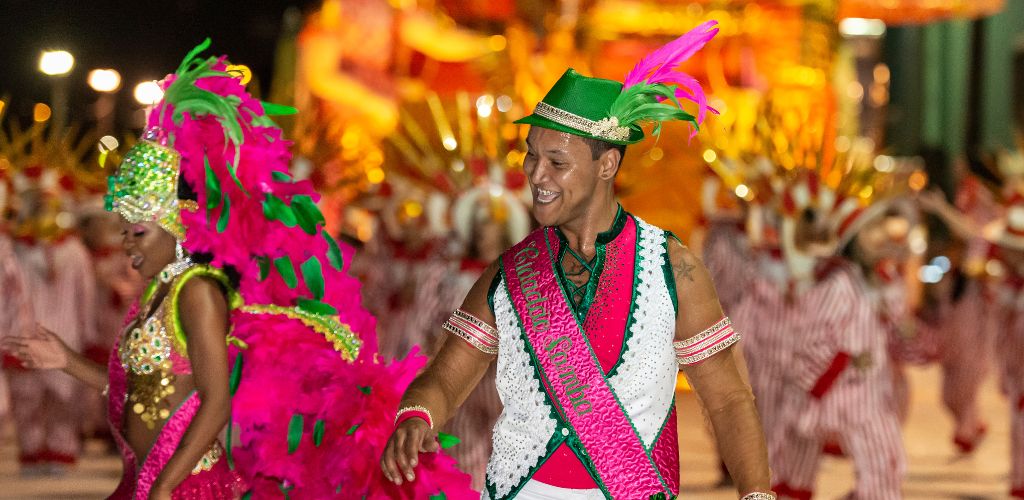 4. Ganesh Chaturthi: The Spiritual Journey
Come August or September, Ganesh Chaturthi, a significant Hindu festival, sweeps across Goa and Vagator. The artistic immersion processions of Lord Ganesh's idols, augmented by local music and dance, are a spectacle to behold. Don't forget to savour 'modak', a sweet dumpling that's a festive favourite!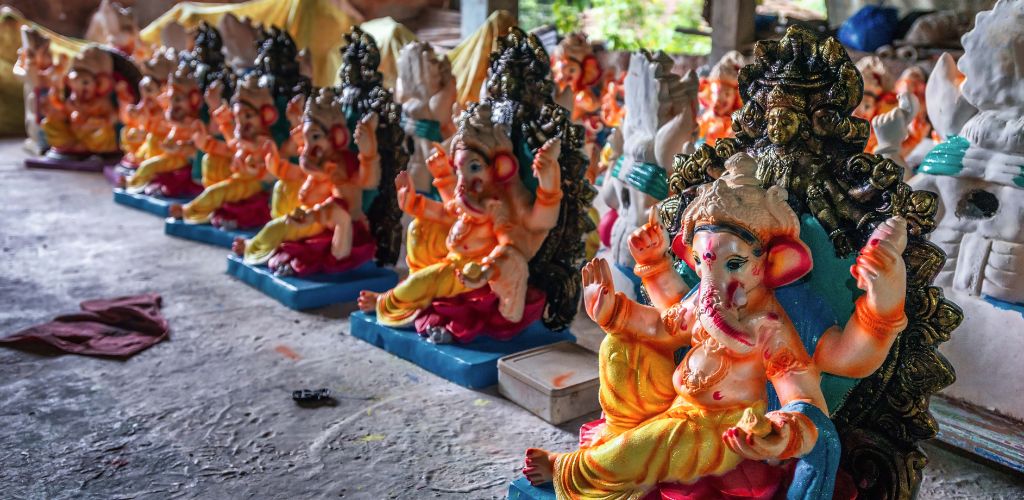 5. Christmas and New Year: A Season of Merriment
Immerse yourself in the Christmas festivities, a remnant of Goa's Portuguese history, which offers a unique experience in India. Attend the midnight mass at a local church, and partake in the grand New Year celebrations on Vagator Beach, marked by lively beach parties, stunning fireworks, and soulful live music.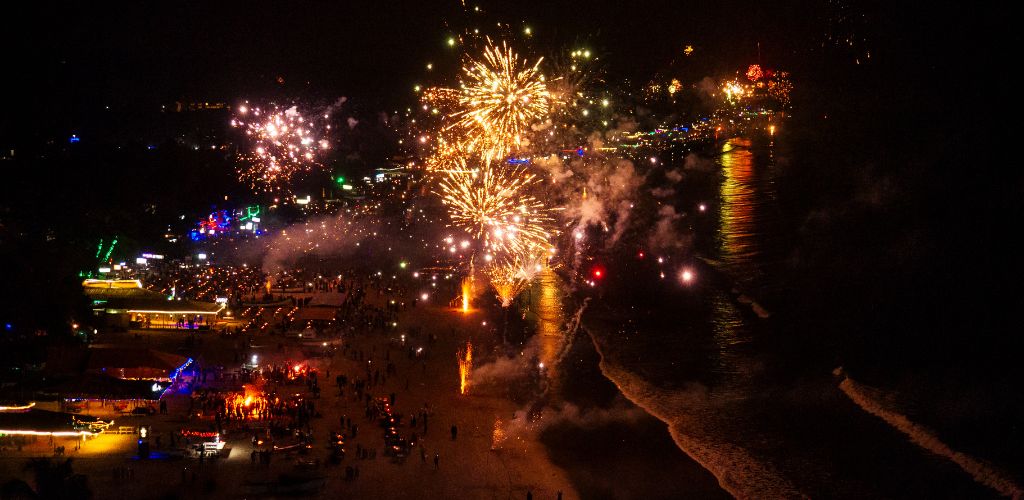 Seasoned Traveller Tips:
• Show respect for local customs and traditions when partaking in these festivals.
• Be vigilant of your belongings during crowded events.
• Plan your commute, as public transport can get crowded during festivals.
Conclusion:
Your backpacking adventure in Vagator promises more than just scenic landscapes; it offers an immersive cultural journey. Every festival serves as a window into Goan culture, providing an opportunity to interact with locals, relish traditional cuisine, and create unforgettable memories. So, pack your bags, and while you're at it, consider booking a cosy room at Strumfrei Hostels for an affordable and comfortable stay, perfectly rounding off your cultural expedition. Embark on your Vagator adventure today!